Team-Building Sessions and Off-Sites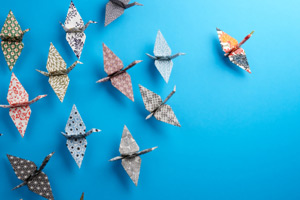 Once an entire team has gone through The Basic Course, the next step is coming together in an aligned way to create a culture for the team moving forward.
The session facilitates team members in identifying practices, policies and behaviors that are inconsistent with their committed way of "being" and gives them the opportunity to declare ways that are more in alignment with their goals. The team-building work is customized based on the client's objectives. Work in the session can include:
How to operate "above the line" as a team.
Team "being" statement: What do we stand for? How do we want to be known?
Identifying team behaviors that undermine success and build new practices and strategies for operating "above the line."
Developing strategies to fulfill on team commitment.
Clarity between opinion, story and language versus what is real.
Through paying close attention to the language teams use, as well as their belief systems and habits, Randy facilitates groups in having a major breakthrough in productivity and effectiveness.
"These habits only serve to limit our organizations, and us," says Randy. "We can only upgrade if we recognize that our tight grasp on these habits, ideas and opinions holds us back and keeps us from seeing things as they truly are."
This session can also be conducted as an Interdepartmental Team Summit, where two different groups who are experiencing conflict come together to experience that they are on the same side, all working toward a common goal.
"Randy's unique blend of positive energy, insight to the human psyche, business acumen and straight-forward style, make her "experiential" team building sessions impactful and transformational. She addresses her attendees' lives and the way they lead them…not just their "work life". She believes that people want to be extraordinary and helps them practice the tools that make this real. Her students go back into their day jobs and transform their businesses."
Jerry Bartlett
SVP/Chief Development Officer, First Data