One-On-One Executive Coaching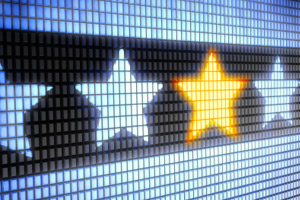 Regardless of the goal, Randy's one-on-one coaching is distinguished by a holistic, no-nonsense, commonsense approach — a compassionate and straightforward message of support delivered powerfully. Randy doesn't let go or stop until the client's had the breakthrough they are looking for.
Often, people fail to recognize when they're being reactive and automatic versus being deliberate, intelligent and on purpose. Working with Randy, clients learn to appreciate the distinction between reaction and purposefulness and recognize the enormous impact deliberate words and actions have on effectiveness and productivity.
The one-on-one coaching offered will help you realize that you always have the choice to be reactive and rote or passionate and intentional. This awareness can serve as an awakening to a higher level of productivity, enthusiasm and cooperation. The coaching work is personally tailored to each individual's objectives and:
Guides her clients away from stale thinking with simple yet powerful tools for overcoming obstacles and solving problems.
Facilitates growth by removing the blind spots that limit achievement and desired results.
Educates and empowers teams and their leaders to gain insights on authenticity and learn how to shift from reactive and defensive modes into creative, positive actions in any situation.
In short, Randy coaches her clients in the art of becoming unstoppable in their personal and professional lives.
"If I can point to one person who has been instrumental in my ability to lead, it has been Randy. Through her workshops and coaching, she has given me the underlying principles to empower myself and others. Time and time again, I refer back to many of the things she has taught me. I have not met anyone with the wisdom and insight that she has. She is truly gifted!"
Anita Richards
Vice President Marketing, Providian Financial